A multi-day update here to get you up to speed with what we have been doing!
On Saturday while I was helping the team from Jigsaw Community Festivals put this up: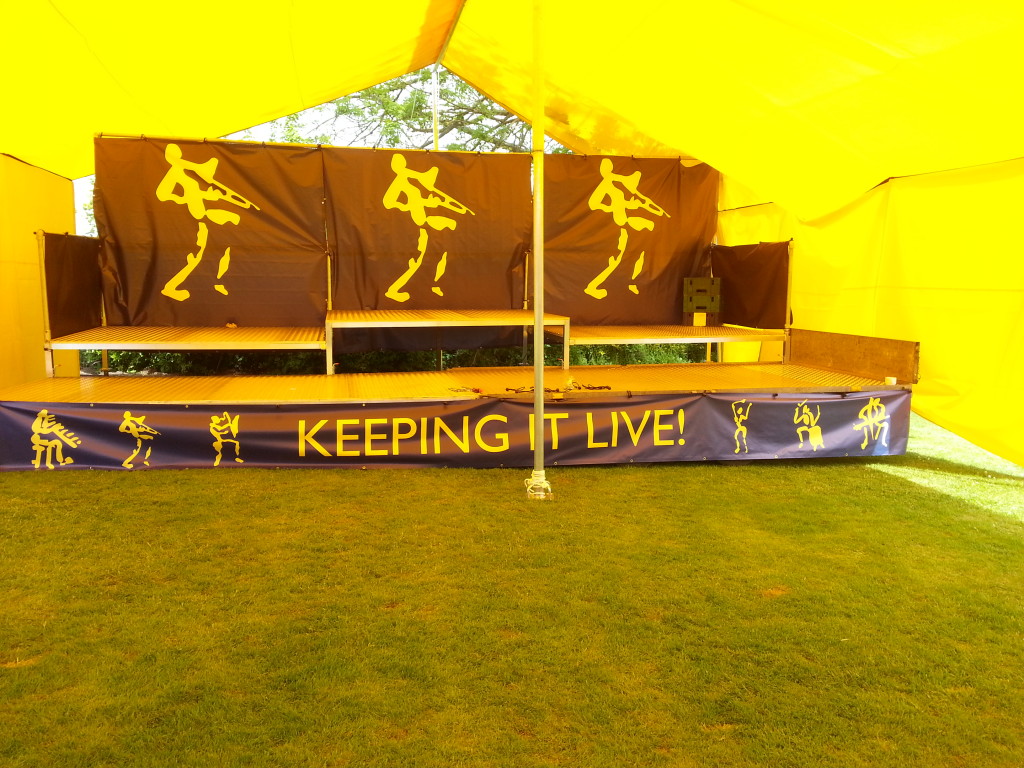 Mark had been a bit busy and had not only relocated the caravan but also done more painting then over the weekend put down the flooring AND built the battery box!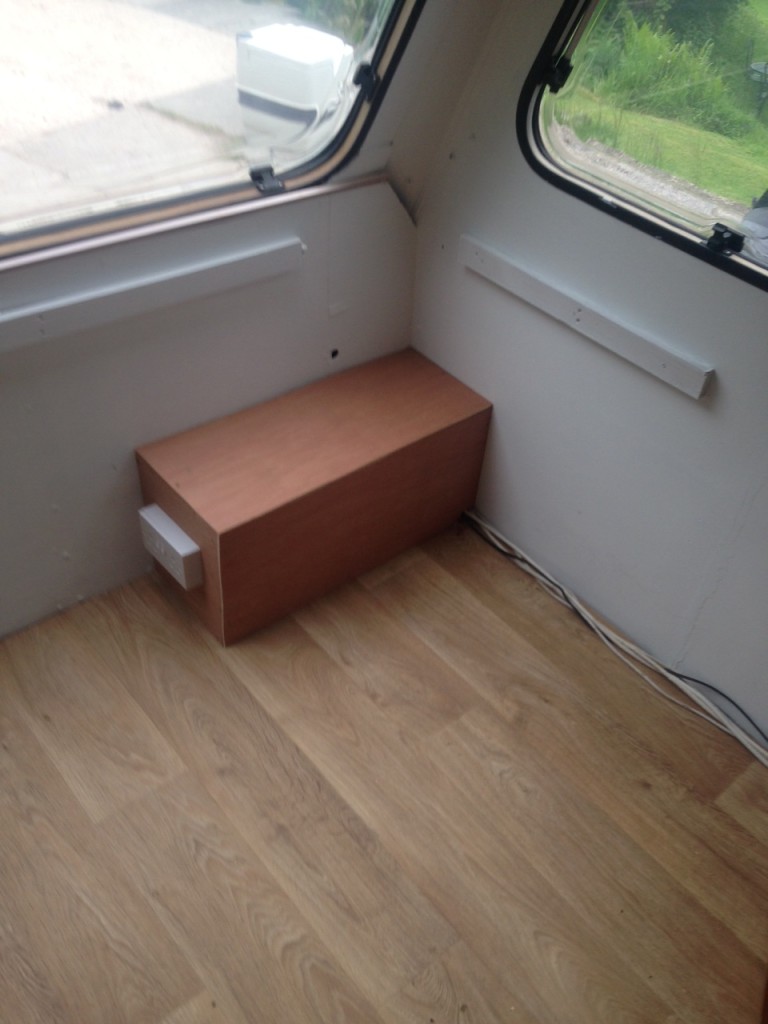 A quick test fit with the desk (those cables are going to be in trunking and the edges of the flooring still needs to be sealed).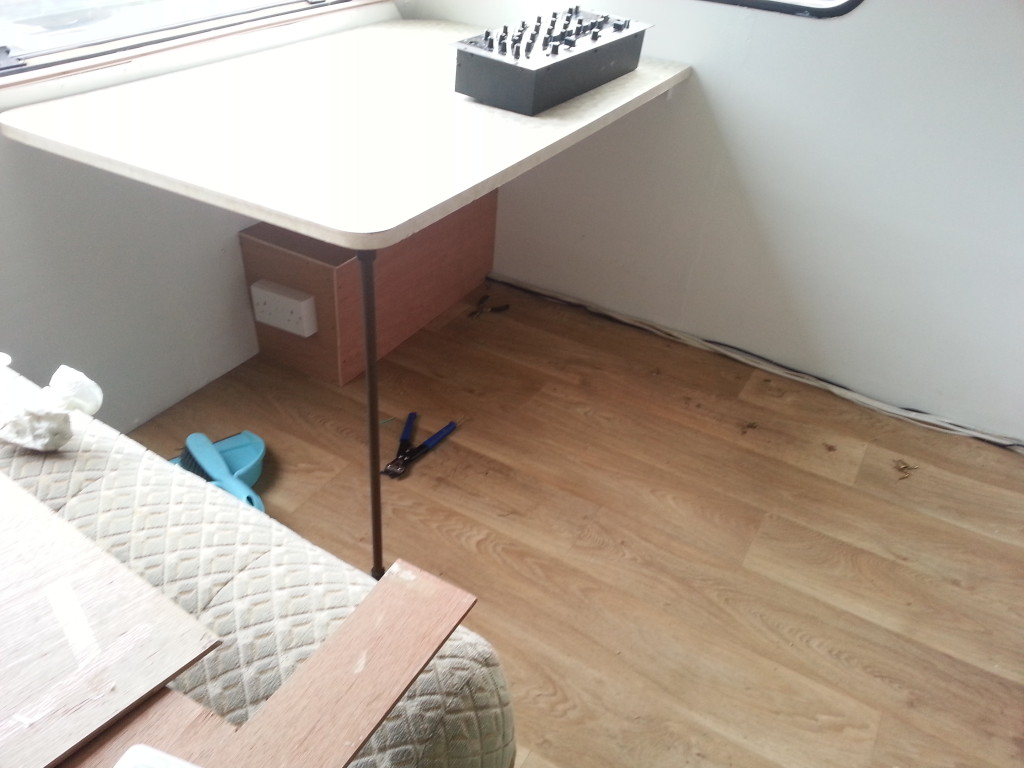 Our next challenge is more work on the electrics and also starting work on this area here which was a wardrobe but now is going to be the home of most of the technology including UPS,  computer, networking, amp etc…  We now have a full shopping list and hope to have kit arriving this week!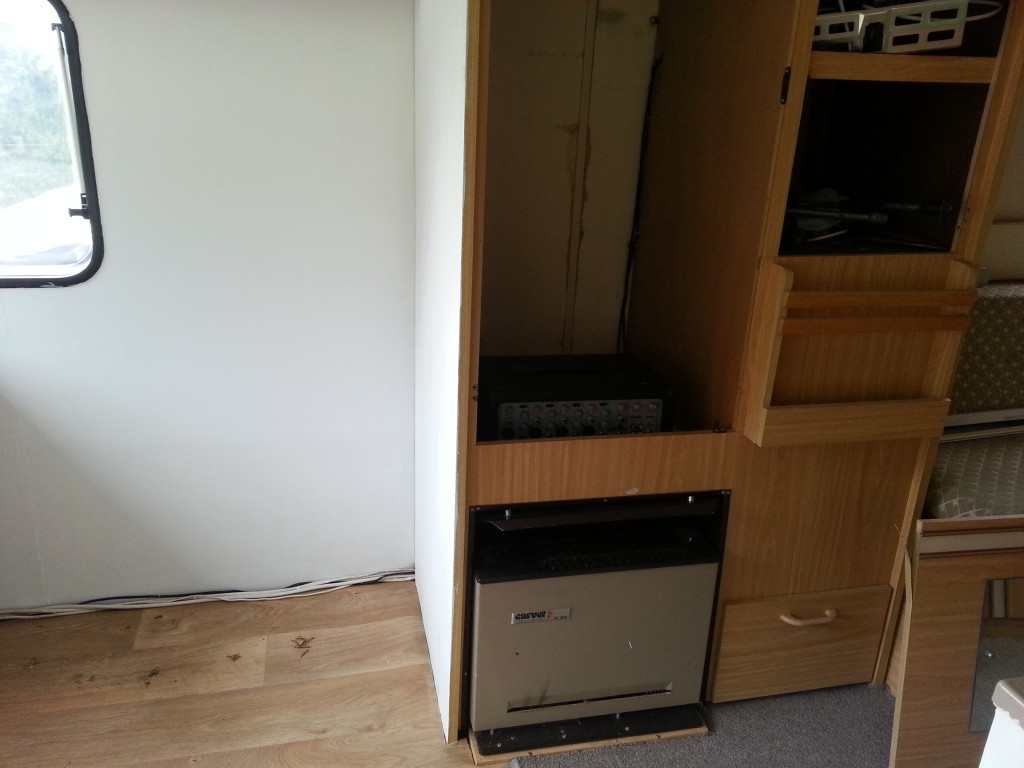 Oh it is the perfect size for 19 inch racking  🙂