Well after the successful test broadcast the other day we have just been waiting for some deliveries to arrive and the good news is that most of them have!
So we have removed the sprawling cable mass from the other day and it now looks quite rather tidy :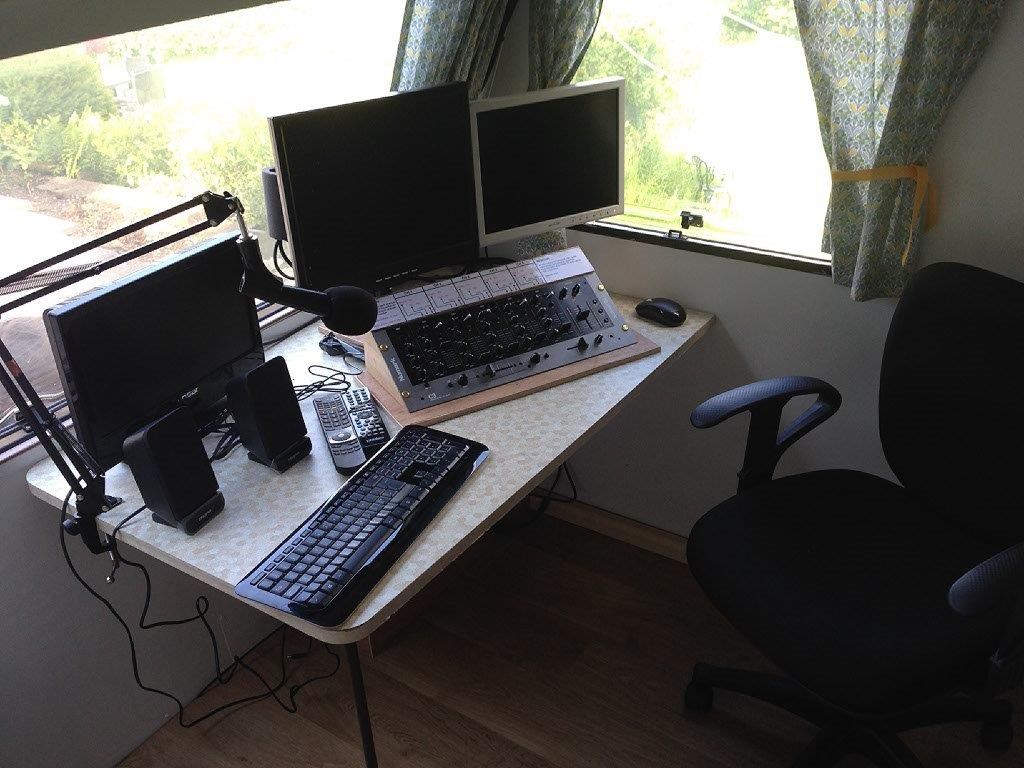 The PC has been securely mounted, it is bolted to brackets that are screwed down,  in the long term we would prefer to change this for a short rack mounted case but we had to put that on hold due to budget shortages (if anyone has one kicking around that needs a home please let us know!).   In that big gap there will be an amplifier for the PA which we have but not installed yet (it is on the plan).   We will be putting a door over the top part of this space to make it look tidier.  All of the kit in here is screwed/bolted in place so it can't move in transit.
The device on the top shelf is the 4G/3G router,  the antennas there are for wifi,  the two leads coming from the front of the device go out to the antenna on the mast.
If you are wondering where all the cables have gone…
The data and audio cables go behind the covering above the window and the power cables go behind the skirting board at the bottom.   We now have the monitors and desk powered from the UPS,  so if the power goes out we can probably stay on air for around 15 minutes with time to shutdown the equipment gracefully or get the generator running or put some petrol in it 🙂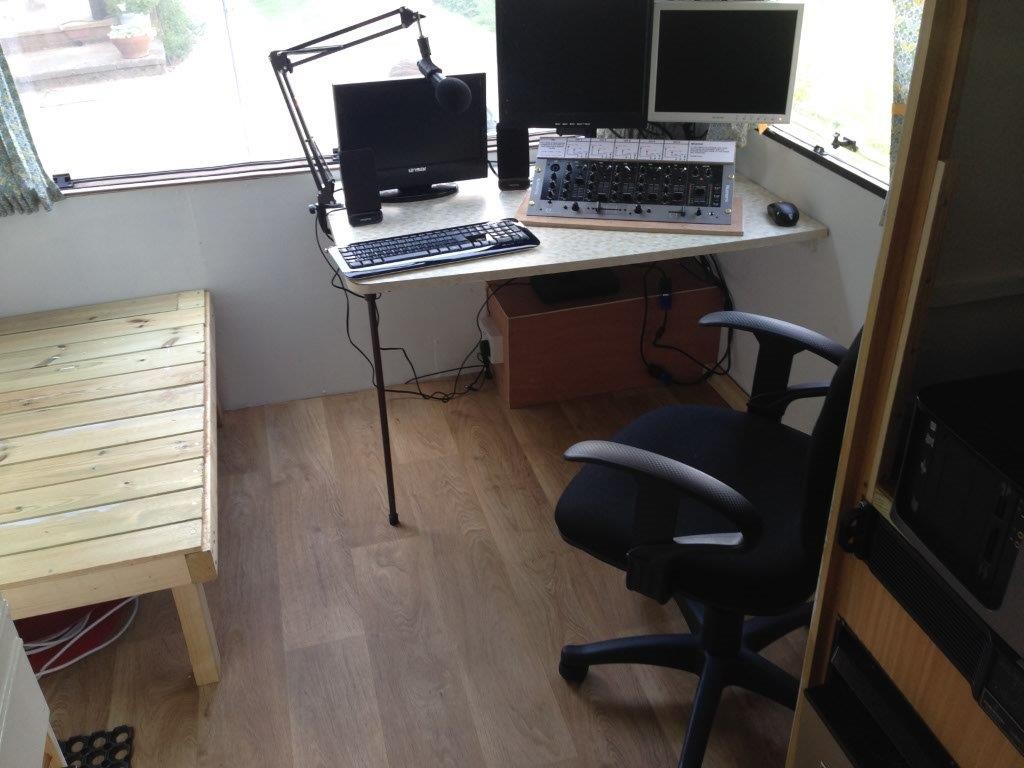 Oh we bought a chair too so the DJ has somewhere to sit 🙂
We are now at the stage that shows can be done from the mobile studio!   There are still a couple of minor technical bits to finish but the first show will be Longside Breakfast with Sarah Harris on Saturday morning at 9am! So remember to tune in (you can even use our new Android App!).
On the outside, the number plate and missing bulb have arrived so it can now go on the road properly.  We have also given it some new footpads so it can be used on soft ground without sinking!
The next big thing will be painting the exterior…
Update :  I forgot a couple of things :
Mark fitted a new exterior light to replace the remains of the old one (also keeps the holes watertight).  I am working out how to turn it into an "On Air" light 🙂
He also managed to get some "pimp your caravan" hubcaps!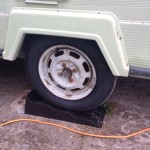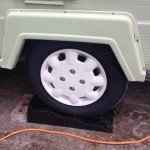 We seem to have built a studio!